LIVELIHOOD PROJECTS FOR THE POOR.
Wacpe foundation is founded on the principle that local populations are the key to sustainable conservation and eradication of poverty.
"Give a man a fish, and you feed him for a day. Teach a man to fish, and you feed him for a lifetime"
Agriculture is the backbone of the Sierra Leonean economy, with the sector accounting for an estimated 60.7% of GDP according to World Bank and OECD national accounts data, and employing around two-thirds of the national labour force.
Notwithstanding this, the sector's vast potential is still largely untapped. Sierra Leone is endowed with approximately 5.4 million hectares of arable agricultural land, of which almost 75% is available for cultivation. The country boasts fertile soils and its ample rainfall averages roughly 3,800mm per year, making it one of the most humid countries in Africa. This climate supports a broad range of crops including rice, millet, cassava, mangoes and groundnuts, as well as livestock and cash crops, such as coffee, cocoa and palm oil. Crops of bananas, pineapples and sugarcane are also grown.
Based on this report, We organize cooperative networks and develop products that enable rural farmers to derive income through conservation.
Expanding to new communities is accomplished when local lead farmers take the initiative to contact Wacpe-foundation After which, a meeting is arranged in the farmer's village. Each farmer working with our program receives:
Individualized support
Extensive training
Connections to local and foreign markets
Leadership training
Technical support
Subsistence farmers in Sierra  Leone  live on less than $1 a day. Ways to earn income are few. Farmers are busy.
With just three months of Vegetables,rice,maize, production, our farmers can earn enough added income to send a child to school for a year.
We works with local lead farmers in 10 communities to set up support networks.
Women organize themselves to weave baskets and produce textiles, like tie & dye, and Batik designing.( African Wear )
Wacpe-foundation works hand in hand with farmers to design innovative approaches that improve farmers' work and enhance their profits.
Income generating activities (IGAs)
Wacpe foundation engages women into development activities to assist women in the sustainable establishment of income generating activities to be undertaken in or near the home. It is the one of the main objectives of the self-help female groups formed with the support of the Project through its reinforcement of group promotion activities. IGAs tend to give women a higher status within the family and studies generally indicate that the greater the amount of income under women's control the greater amount devoted to their children's education. heath and nutrition. Generally incomes of women are used for the increase of the well being of the family.
The identification of income generating activities should come from a bottom up approach. An IGA should correspond to the needs of women, the failure of this kind of project generally comes from a gap between identifying women's needs and designing viable project. This means that it may be implemented after some steps have already been carried out with the Project's support like: We assist the women to identify problems, elaboration of a negotiated development program , group promotion. All these activities are carried out using participatory method
 Potential income generating activities
Our much concern is on  activities where women can use skills they already possess. Rural women have skills to do small-scale plant and agricultural and animal production, processing and preservation. Areas for potential promotion include home gardens (aromatic and medicinal plants and herbs vegetables), indoor plants, flowers, fruit tree nurseries, animal production dairy products, sewing, knitting embroidering, hairdressing, tie & dye.and Batik designing.
Food drying. processing and preservation
In many rural households women are seasonally involved with these activities, especially in Sierra Leone. They preserve surplus production for household consumption and for marketing when the family needs more cash. However, the regular production of a standardized product for the market is still rare and a wide of local products which could be produced are absent.
Packaging is probably important in attracting consumers for local products when they must compete against imports. Producers need advice about moving dried and processed products from rural areas to larger outlets in towns. 2) Preparation and marketing of dairy products
Agricultural production
Some agricultural production activities can be carried out in order to provide income such as: vegetables, and medicinal plants. flowers. indoor plants and fruit tree nurseries. The market for vegetables seems to be very important, Different groups of women implement these activities according to their own interests and skills, one specialized in production, the other in processing and packaging.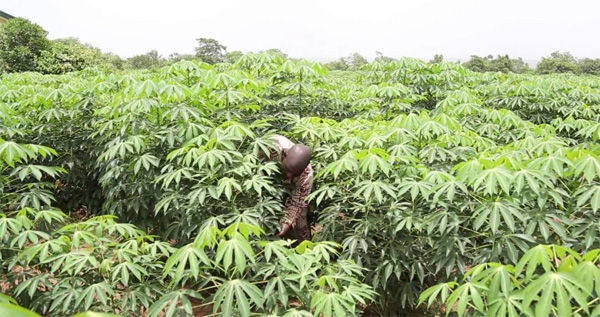 Establishment and improvement of livestock and poultry raising,
The first priority of many women (most of them belonging to the target group "low educational older women" is to establish or improve their animal production by buying small ruminants or improved poultry (particularly laying hen).
Other activities relevant to agricultural and animal production
 Mushroom cultivation: it is already implemented at an experimental stage in a few households. Training focused more on men although a few women participate in the activity and seem to take more care and be more motivated. Extension material has been developed for this activity and the Project could emphasize training and extension for women. Moreover mushroom farmers work in small self-help groups.
Handicrafts : Support to develop handicrafts at village level is the priority request of  women in all visited areas in Sierra  Leone and concern carpet manufacturing, knitting and sewing. These activities are traditional and integrated in the cultural context.
Shopkeeper activities
One of the main problems expressed by women in rural areas in Sierra Leone was the lack of basis medical services. The aim of Wacpe Foundation is to train one or few women in this field to be explored in order to establish a small people's dispensary at village level or at least a village pharmacy with basic medicines.
It is not their lack of theoretical knowledge that causes this. Instead, it is the lack of right skills and attitude. There is thus, an increasing concern among the leading employers of the country, about the dearth of ready-to-deliver employees. In addition, the macro perspective affirms that, it is crucial for the energy of the underprivileged youth to be channelized properly with proper direction to aid economic growth and nation building to elude their addition to family woes, social stress and national misery.
Therefore we aims at creating a pool of young and independent people, from a section of underprivileged youth, through skill enhancement with market requirements. It is an effort towards bridging the gap between demand and supply of skilled manpower in the fast emerging services and retail sectors of Sierra Leone.
This is a national level programmed through its livelihood projects trains the poor and underprivileged youth in Basic Computer Education and Soft Skills for enhancing their prospects of employment in the fast expanding retail, hospitality and other sectors.
WOMEN EMPOWERMENT
Various studies, as well as our experience, have shown that when we work towards women empowerment, the whole society benefits. But unfortunately in Sierra Leone, far from empowering women, most are denied even their basic rights like health, education of girls for women empowerment, employment and a respectable status in society.
The program is specifically aimed at realization of both individual and collective self-esteem and inner strength for marginalized and socially excluded women and adolescent girls through innovative community practices.
We have developed a plan under the women empowerment programmed. The '4 S Model' is an acronym for four novel approaches, namely Seeking Healthcare as a Behavior, Support for Education, Supporters through Male Involvement, and Sustaining the Change in Communities.
The program identifies adolescent girls and women from the community and develops them into Change Agents, who in turn actively contribute to the community mobilization process.